COMMERCIAL PROJECTS
Foggy Ridge Interiors offers turnkey packages on comprehensive new builds, installations, and other solutions that enhance, expand, or create beautiful, functional commercial spaces. We understand how to collaborate with business and property owners to meet their needs while upholding our commitment to the finest workmanship and attention to detail. Most importantly, we help our clients navigate the challenges of remaining open and inviting to patrons as much as possible throughout construction, creating minimally intrusive workspaces, maintaining the highest level of professionalism, and sticking to the timelines we establish.
Our innovative designer-builders and skilled master craftsmen and are well equipped to execute turnkey projects for a wide range of commercial properties including the following:
Senior living facilities
Universities and other educational institutions
Multi-purpose spaces
Retail stores
Office buildings
Large-scale event venues
Banquet halls
Community centers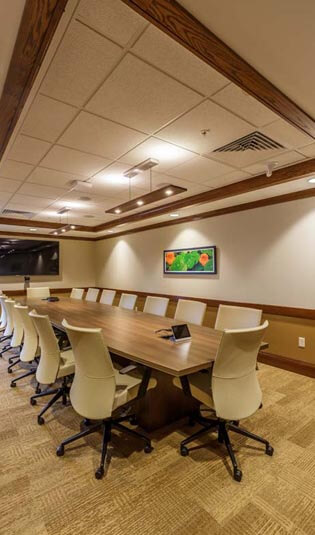 OUR JOB IS TO MAKE YOUR JOB EASIER
Our goal at Foggy Ridge Interiors is to make YOU look good!
Copyright © Foggy Ridge Interiors | Phone: 717.327.6858