testimonials
What our Clients Have to Say
My family has owned and operated a commercial construction company for over 120 years. I am confident in saying that we know quality, craftsmanship and value. Hands down John Kauffman and his crew at Foggy Ridge are among the
best interior contractors
we have ever had the pleasure of working with.
I hired John to do complete the entire interior package of trim, doors and cabinetry for a
major renovation we underwent at our home
in Delaware. They installed detailed ceiling trim, scribed custom crown and base trim and furnished and installed custom cabinetry and doors. Every detail was perfect and the joinery was some of the most professional I have ever seen. Furthermore they had the utmost respect for our home and kept one of the cleanest jobsites I have ever seen.
I recommend Foggy Ridge to anyone that wants the very best for their next project. They most definitely will not be disappointed.
Our kitchen is virtually finished and we are very happy about the way it turned out. Thanks to John for advising us that we wouldn't really be happy with just new doors and drawers! All your men who came here to work were genuine craftsmen and friendly. They were great ambassadors for your firm. I will recommend you to friends who will be redoing their kitchens.
I'd like to take this opportunity to give a hearty recommendation for the work that was done for me by Foggy Ridge Interiors. In Feb, 2017 we had our custom kitchen cabinetry installed by John Kauffman's crew. This was custom built cabinetry; so the installation needed to be perfect. Luckily John sent Jake Kauffman and Marlin Beiler. From the start it was obvious that John and Marlin were very experienced and could easily handle the install. They actually were early each day and they thoroughly cleaned the area prior to leaving each day. I had the opportunity to interact with them on their second day.
As an amateur wood-worker myself I appreciated their skill even more. In particular, Marlin's attention-to-detail was amazing. He was very careful to make sure everything was level, plumb, and perfect. He even made a few changes on-the-fly as minor issues came up.
I would definitely recommend Foggy Ridge Interiors to anyone who was considering having
work done on their home
; and wouldn't hesitate using them again myself. If you have any questions please email me directly and I would be happy to act as a direct reference.
We worked with Foggy Ridge for our kitchen upgrade and construction of a new addition, and we could not be more pleased with the end result. John and his team made an excellent impression with us from day one, and this only continued throughout the process. The quality of work in all aspects of our project is second to none as are the materials that were used for it. The cabinetry and trim work is top-notch. The addition is very well made. The custom floor was laid beautifully. The customer service was excellent throughout. Everything was completed in very timely manner, especially given all of the snags in the supply chain due to COVID. Ultimately, we absolutely love the finished product and our experience with Foggy Ridge in its entirety. We already have and will continue to refer them to anyone looking to have work done on their home. Thanks, John and Foggy Ridge!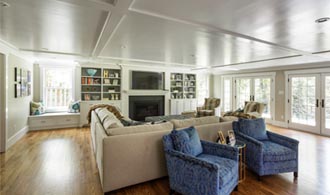 We craft beautiful interior spaces for home and building owners in Southeastern PA , DE & Southern NJ. From kitchens to bathrooms, basements to attics, and bedrooms to living rooms, no project is too complex for Foggy Ridge Interiors.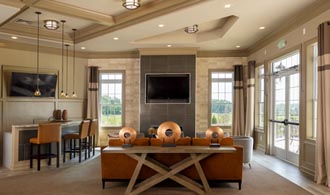 We engage exceptional interior designers, cabinetmakers, and builders to create and install impeccable custom cabinetry, trim, hardwood floors, and more to execute large and small-scale remodeling projects (both home remodeling and commercial remodeling).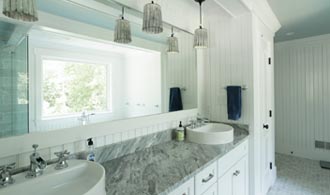 Depicting our fine craftsmanship and diverse capabilities, these images highlight a few examples of our remarkable work in kitchens, bathrooms, trims, and flooring and overall home remodels and any other interior custom wood working projects you have.