Home Interior Contractor and Finishing Services in
Lancaster, PA
Let's transform your house into a home
Foggy Ridge Interiors is a high-end home finishing contractor serving Central Pennsylvania. We offer interior contractor and remodeling services for kitchen, bathrooms, and basements. We also manufacture and install custom cabinets, custom trim, and custom modeling products to meet your every need.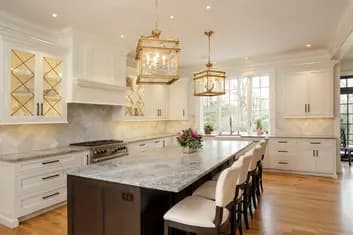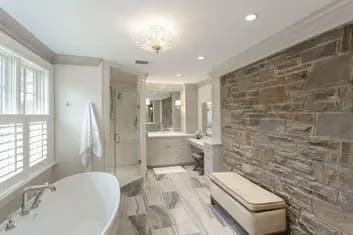 We want your bathroom to be a relaxing and serene space where you can unwind. We can help you make that space a reality through new layouts, updated vanities, new tile work, and other bathroom renovating services.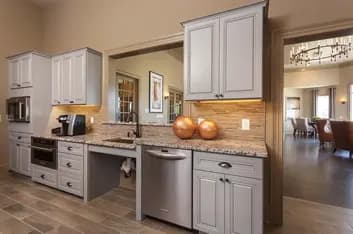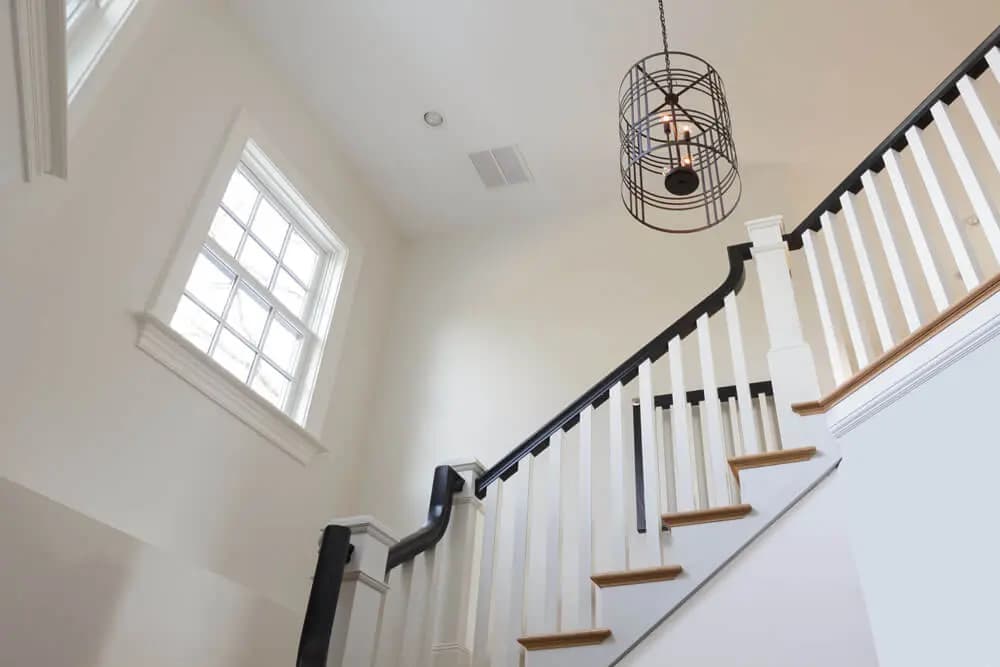 Custom interior trim and molding are made in-house with our on-site mill. We can create new trim and molding to match existing features in your home or create a design you love from scratch. We are Lancaster's go-to trim carpenter of choice.
Other Contracting Services
What Our Customers Are Saying
"My family has owned and operated a commercial construction company for over 120 years. I am confident in saying that we know quality, craftsmanship, and value. Hands down, John Kauffman and his crew at Foggy Ridge are among the best interior contractors we have ever had the pleasure of working with."
Why Foggy Ridge Interiors?
Our services are designed with you in mind. From your initial conversations with our team to the finishing touches, we have a hand in all aspects of your project. It's time to work with a contractor you can trust to get the job done on time, on budget, and above your expectations.
We won't settle for just doing a good job; we promise to do a great job.
Our Utmost Priority Is Serving Our Community With the Highest Level of Workmanship and Integrity
And we can't wait to begin helping you! To get started on your next project, request a quote from our team today.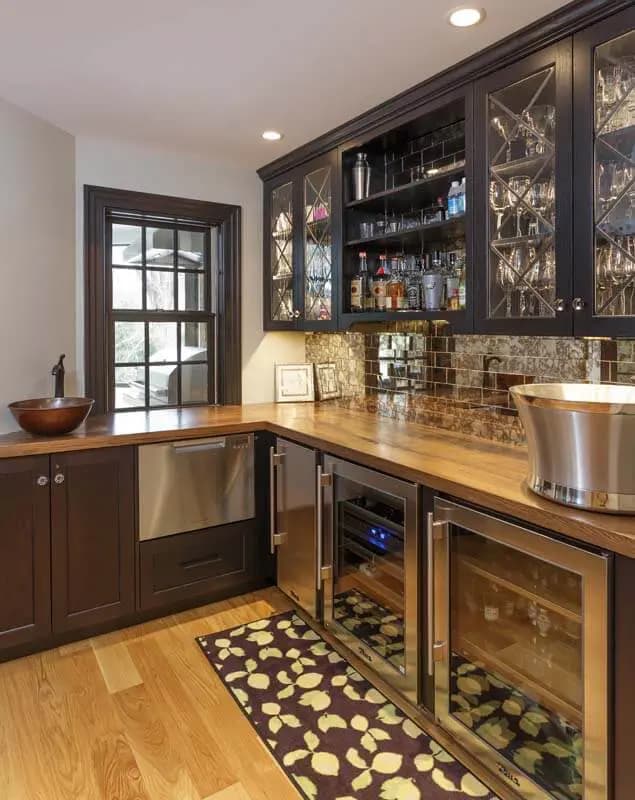 The never-ending to-do lists
At Foggy Ridge Interiors, we understand that you want to be living in a house that feels like your home, but where do you start and who do you trust with your projects? If your to-do list feels never-ending or your experience with home contractors in the past hasn't been the best, Foggy Ridge Interiors is a solution you can trust.
We offer various home finishing services to help you check off your to-do list and always provide maximum satisfaction with results delivered on time and on budget.
We pride ourselves on providing the highest level of service in every aspect of a project. That means communicating with you readily, respecting your property by maintaining an impeccably clean work area, arriving on time and properly prepared, and completing our work exceptionally and efficiently.
Let's transform your house into a home.
If you're ready to get started with your project, connect with our team to learn more about which of our services is best suited for your needs.
Where do you start with interior remodeling projects?
Do you offer turnkey solutions?  
Does Foggy Ridge do commercial projects?