Custom Kitchen Remodeling and Kitchen Renovation Contractors in Lancaster, PA
Transform your Kitchen into a Beautiful Space
Bring your dream kitchen to life. From custom kitchen cabinets and countertops to entire kitchen remodels, we help you make your dream kitchen a reality in your home.
Kitchen remodeling and renovations can take a lot of time, money, and energy – on top of actually getting the design right. At Foggy Ridge Interiors, we understand the ins and outs of kitchen renovations and are here to help you design the perfect kitchen you can love for years to come. So let your imagination run wild, and leave the details and planning to the experts.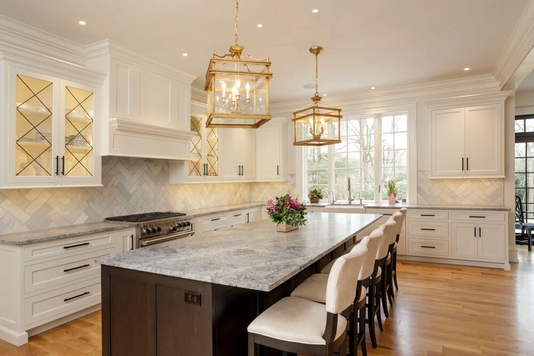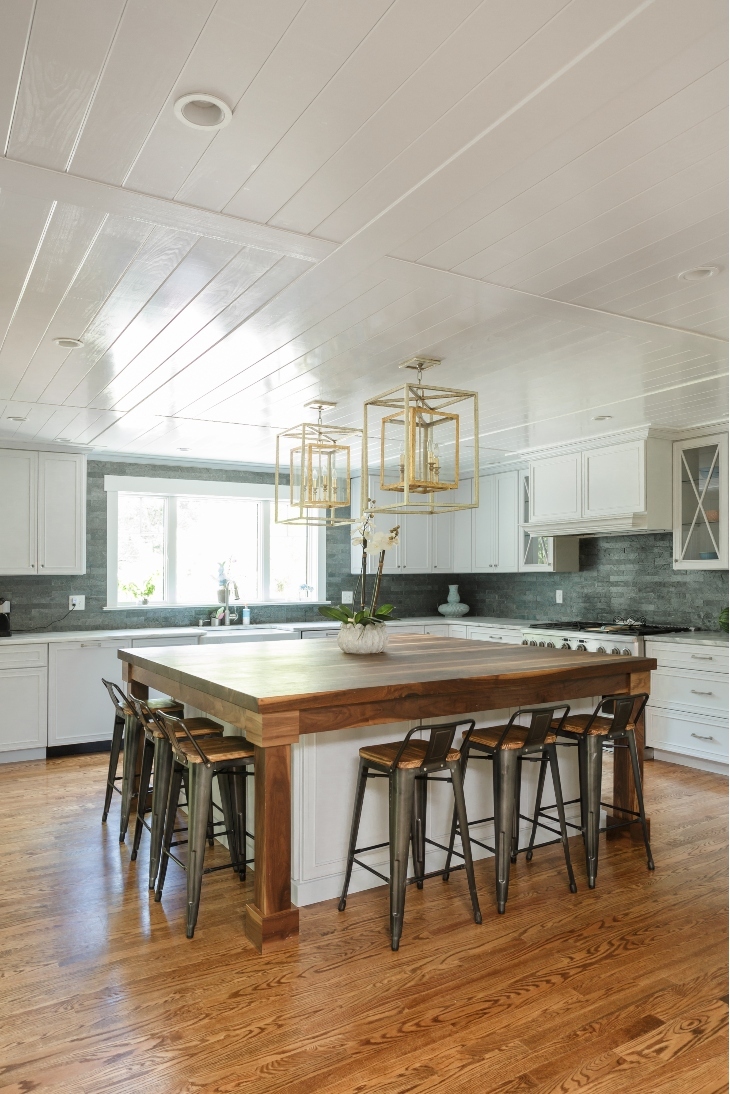 Luxury Custom Kitchen Remodeling
Every kitchen should feel luxurious and unique to the home and the people there. Whether you love an open floor plan or want all of the bells and whistles in your appliances, we know what it takes to create a beautiful and stress-free kitchen renovation. No matter what you are looking for in your ideal kitchen, you can find the designs, layouts, and features you want and love at Foggy Ridge Interiors.
Our projects are custom, so every client gets exactly what they want. We use the highest quality materials and implement unique and beautiful designs to match any home, from mid-century modern to farmhouse – and everything in between. 
What Our Customers Are Saying
" Our kitchen is virtually finished, and we are very happy about the way it turned out. Thanks to John for advising us that we wouldn't really be happy with just new doors and drawers! All your men who came here to work were genuine craftsmen and friendly. They were great ambassadors for your firm. I will recommend you to friends who will be redoing their kitchens.."
Kitchen Remodelling Services
From countertops and backsplashes to kitchen cabinets and more, we help you transform your kitchen into a beautiful space that feels like it's always been a part of your home. Our kitchen renovating services are designed with you in mind, whether starting from scratch or giving your space a simple update. 
OUR KITCHEN RENOVATING PROCESS
We worked with Foggy Ridge for our kitchen upgrade and construction of a new addition, and we could not be more pleased with the end result. John and his team made an excellent impression with us from day one, and this only continued throughout the process. The quality of work in all aspects of our project is second to none as are the materials that were used for it. The cabinetry and trim work is top-notch. The addition is very well made. The custom floor was laid beautifully. The customer service was excellent throughout. Everything was completed in a very timely manner, especially given all of the snags in the supply chain due to COVID. Ultimately, we absolutely love the finished product and our experience with Foggy Ridge in its entirety. We already have and will continue to refer them to anyone looking to have work done on their home. Thanks, John and Foggy Ridge!
We are happy to offer the highest level of service possible to our clients. That includes communicating with you frequently, respecting your property, maintaining a clean work area, arriving on time and properly prepared, and completing our work above your expectations.
Bring Your Dream Kitchen To Life
Are you ready to finally enjoy a kitchen you love? Start today by getting your free estimate from Foggy Ridge.